How to Deepen Mastery of Your Spiritual Senses
In this free training, you'll learn how to:
Distinguish the 10 Spiritual Senses and how they connect to the 4 intuitive personality types...

Utilize your strengths to become more intuitive.

See clues in your divine identity that reveal your purpose.
What People Are Saying About this Free Training: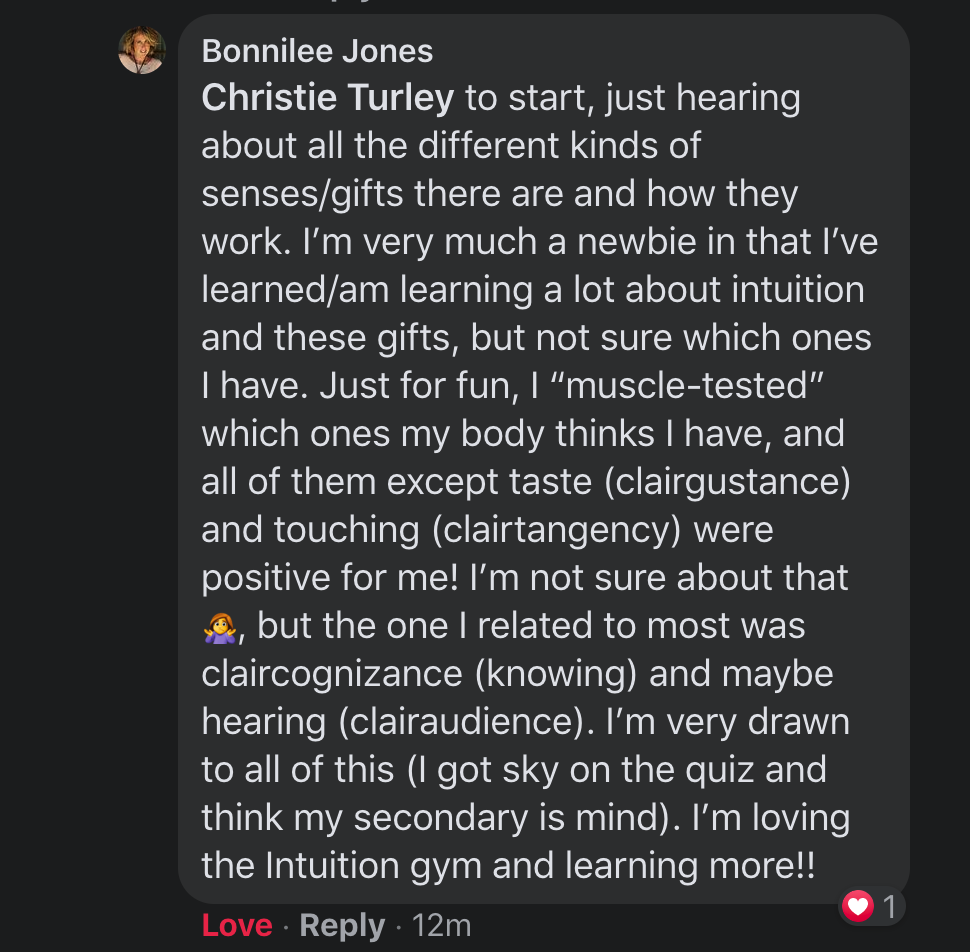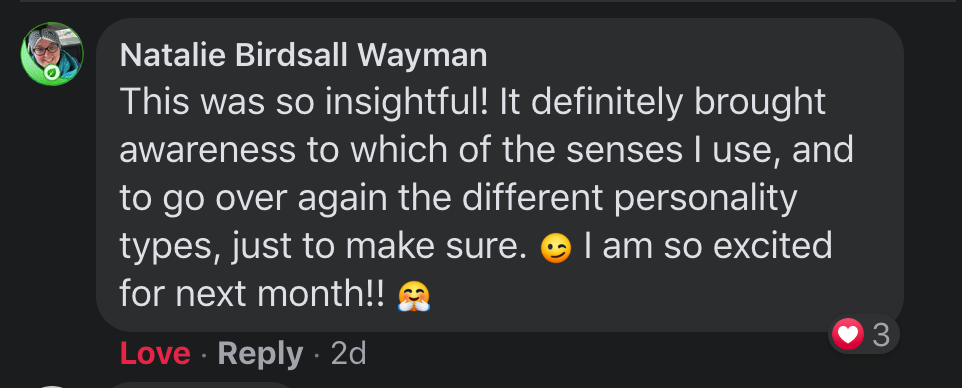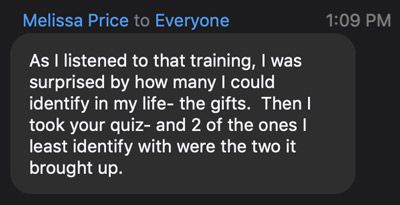 Meet the Trainers...
Martina Muir
Martina Muir is co-founder of The Intuition Gym, along with Christie Turley, and has many unique intuitive gifts, including the ability to see energy and light with her physical eyes and feeling subtle energies. Martina is the author of Divine Emergence: Call Forth Your Soul Identity and Claim Your Purpose as well as the creator of numerous training programs and events centered around the scientific and spiritual aspects of light.


She loves to share her knowledge on:

🔥 Transformation - facing challenges with courageous faith and disrupting limiting beliefs and self-deceptions.

✍ Identity - personality profiling, handwriting analysis, cognitive patterning and body mapping/language/profiling.

🎁 Intuition & Spiritual Gifts - discovering one's spiritual gifts, intuitive language(s) and mastering intuition.

⚛ Spirit Science - the scientific and spiritual aspects of light, metaphysics, energy, healing, and universal laws.


💧 Natural Medicine - reflexology, iridology, aromatherapy, meditation, plus 20+ healing modalities, including her own method called The BRAVE System.


🚀 Entrepreneurship - how to discover and bring your True Self and true message into your business.
Christie Turley
Christie Turley is co-founder of The Intuition Gym and the author of the book,
The Intuition-Led Business
and the host of
The Intuition-Led Business Podcast
. Her top spiritual senses include Clairaudience, Clairvoyance and Claircognizance. She loves sharing her gifts to catalyze entrepreneurs to express their highest purpose through their businesses. An engaging speaker, she has shared the stage with Hay House CEO Reid Tracy, marketing legend Dan Kennedy, and many New York Times bestselling authors.

She loves to share her knowledge on:

🏅 Visioning & Manifesting - attracting abundance and manifesting your ideal life, finances and relationships.

🎁 Intuition & Spiritual Gifts - including how to open up to receive gifts and apply them to your life and career.


💜 Self-Care - rituals, meditation, affirmations, gratitude, non-negotiables and self-healing modalities.

🦋 Reinventions - whether personal or in business, helping people through the up's and down's of a rebirth.
🧬️ Personal
Alignment
- discovering purpose, connecting to the True Self and shedding limiting beliefs.

📣 Branding, Marketing & Selling - branding, messaging, design, visibility, marketing and selling in an authentic way.
Created with