"The only real valuable thing is intuition."
- Albert Einstein
WATCH THE LIVE Q&A SHOW
Awakening Spiritual Gifts
Every Wednesday at 11:00 AM MST, we go live on Facebook and YouTube to share the daily energy and answer your questions about identity, intuition, gifts, purpose and more.
TAKE THE FREE QUIZ
What's Your Top Spiritual Sense?
Just like Physical Senses, we all have Spiritual Senses. Discover your top Spiritual Sense out of the four most common. Then, receive free training about all 10 Spiritual Senses.
Join the Facebook Group
Join our free Facebook Group and connect with other soul-centered individuals. You can start discussions and ask any questions you want about intuition, identity, gifts and purpose.
Here are just SOME of the Classes in The Intuition Gym:
Join The Intuition Gym
About a $1/Day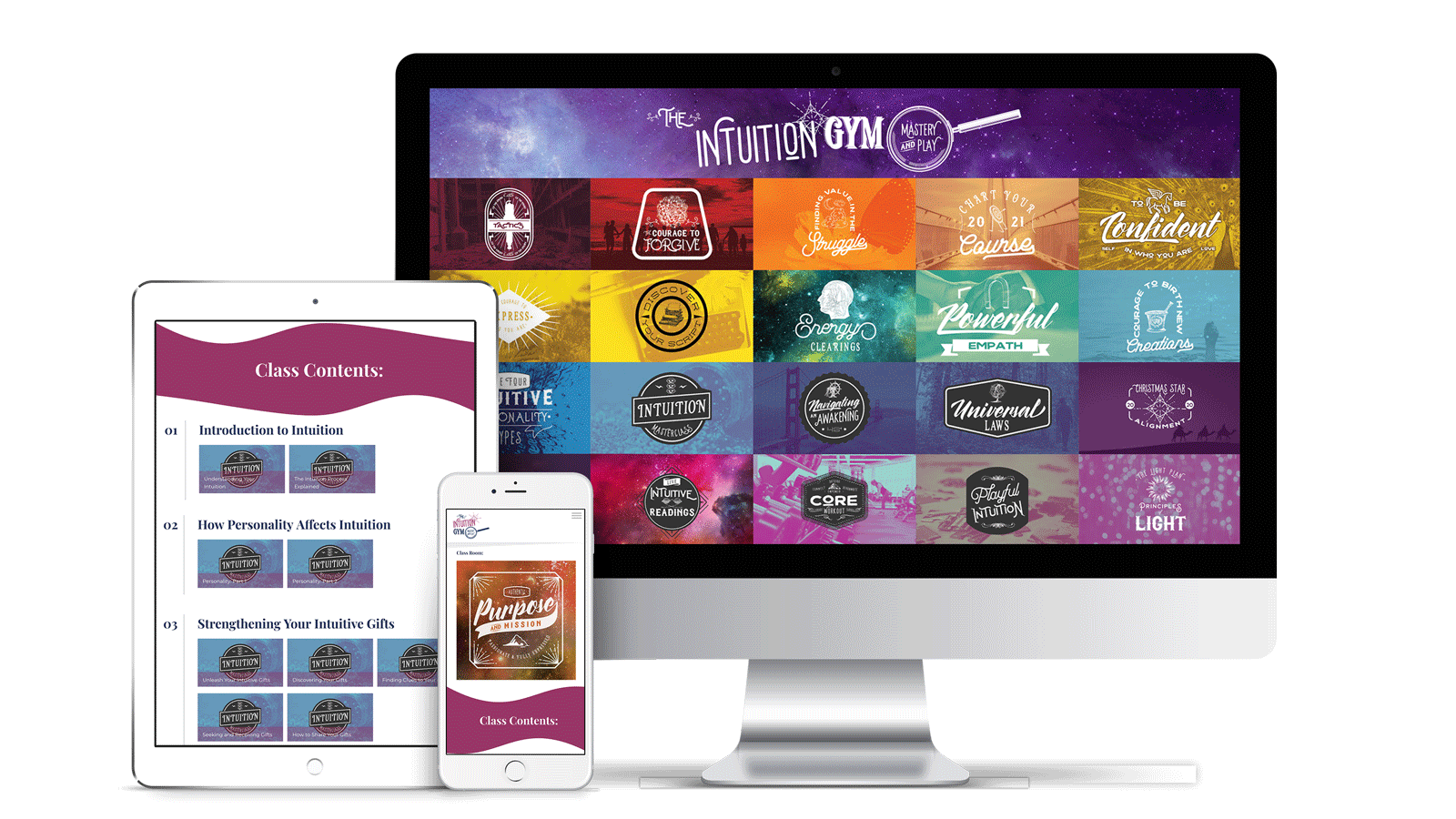 (These 27+ classes, plus group coaching represent a VALUE of $5,000+ if you were to invest in all of it separately, and you can join for only for a FRACTION of the investment).
Two Options to Join: Monthly or Annually...
"The intuitive mind is a sacred gift, and the rational mind is a faithful servant. We have created a society that honors the servant and has forgotten the gift."
- Albert Einstein
Become a member. Join our community.
Your intuition is like a muscle that must be exercised and stretched in order to increase its capacity to receive spiritual gifts and reach higher levels of discernment.
Created with